May 29, 2019
Priceless Chinese Exhibits at Russian Museum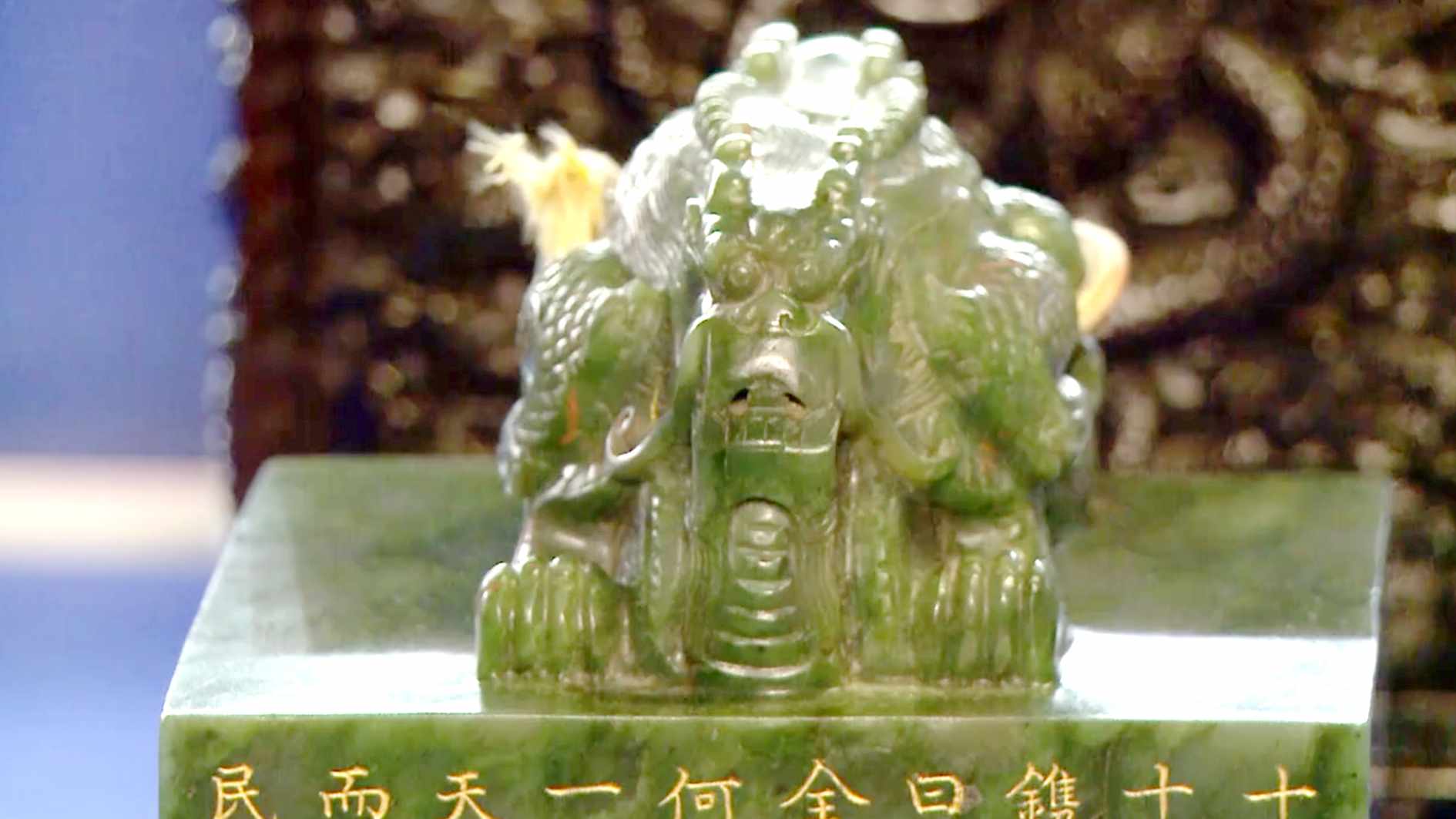 An exhibition showcasing Chinese Emperor Qianlong's life in the Qing Dynasty (1644-1912), and relevant court rituals of the time, kicked off on March 15 at the Kremlin Museums in Moscow, Russia.
Titled "Treasures from the Palace Museum: The Flourishing of China in the 18th Century," the exhibition features a total of 116 pieces, including royal costumes, portraits, birthday presents, and wares for royal use.
The exhibition is the second cooperation between China's Palace Museum and Russia's Kremlin Museums since 2006. It's also an important part of carrying out the bilateral cultural initiative between the two countries.
According to Ji Tianbin, deputy director of the Palace Museum, the exhibition intends to reflect on the prosperity in the time of Kangxi Emperor and Qianlong Emperor in Qing Dynasty, and help the Russian people better understand Chinese history and culture.
Qianlong was one of the most successful rulers in Chinese ancient history. During his governing, the population boomed and made up more than one thirds of the total population worldwide.
Qianlong is also the emperor with the longest actual ruling time in China, with 60 years as emperor, and three more years as an "emeritus adviser" to his son, Jiaqing Emperor. Besides, he was also a master in collecting and appreciating art.
"Cultural relics should be selected by the museum's eyes. For example, to hold an exhibition in Russia, it must be liked and understood by the Russian people. In the perspective of the Palace Museum, it also should be representative in reflecting our level of collection," Ji said.
"The title is set as 'The Flourishing of China in the 18th Century'. It is supposed to reflect the scene of prosperity in the oriental world to the largest extent."
"The theme helped us to get familiar with the cultural characteristics in that period, and let us extend our imagination about the China in that time," said Ekaterina Karavaeva, director of the International and Exhibition Activities Department of the Moscow Kremlin Museums.
"China honors its fruitful culture, including the exchanges between China and Europe. In the past we only know Europe longed for the Chinese culture, but through this exhibition, we can know China at that time also had an appreciation for European culture, too."
The exhibition runs until May 30 this year.
To commemorate the 70th anniversary of the establishment of China-Russia diplomatic relations and boost cultural exchange, the Moscow Kremlin Museums will also hold an exhibition about Russian court ceremony at the Palace Museum in August this year.
-CGTN